Liberty Flooring Installation
Floor installation is a central part of getting floors for any building, whether residential or commercial. It can make or break the overall quality of floors, no matter how expensive or luxurious the floor products are.
If you're looking for a company you can trust to build your house from the ground up with, or if you need to have an expert's look at your old worn-out floors, Precision Hardwood Floors is here for you. As your leading Liberty, MO flooring installation company, we are ready to provide installation, repairs, remodeling, maintenance, customer service, floor planning, design, and consultation services for our clients.
Floors are by no means an easy thing to set up. Even if DIY floor installation instructions are all over the internet, it still takes a certain level of skill to install floors in a building satisfactorily. Needless to say, it takes professional training to be able to install floors with perfect accuracy, and seamless operations, and Precision Hardwood Floors is your best Liberty flooring installation professional company. Partner with us today and get your floors installed at the highest quality possible in no time.
Call Precision Hardwood Floors at 913-298-8545 for your Free Consultation!
Benefits of Getting Professional Floor Installers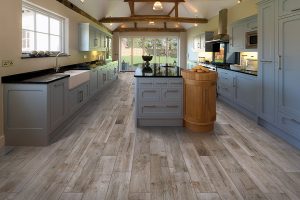 Indeed, there is a great advantage when you get the services of professional floor installers. As your Liberty flooring installation company, Precision Hardwood Floors guarantees a full-service installation package executed at the highest quality of workmanship that we can offer. We want you to get your money's worth. Because while you may be spending extra funds for professional installation services, we are here to prove that you will save more if you partner with Precision Hardwood Floors for your floor installation. Here are a few reasons why it is downright recommended to hire a professional flooring installation team:
Guaranteed quality.
If there is one thing that separates amateur work from professional flooring installation, it will be the quality of the result. There are nitty-gritty details that only a trained professional can address with sure-fire aptitude and skill. This comes from their training as licensed construction experts, as well as their experience through years in the industry, with hundreds of accomplished floor installation projects and thousands of satisfied customers.
Here at Precision Hardwood Floors, we guarantee that our floor installers only employ the highest quality of floor installation operations. Whatever floor material you want for your building, whether you want the heavy-duty hardwood planks and porcelain tiles or the smaller and lighter vinyl and laminate floors, we can install them for you with excellence and precision.
Room moisture will be tested. Tile grout will be properly evened out. Planks and tiles will be laid down without any tilts or bends. Subfloors will be prepared and quality controlled before installing the floor covers. Rest assured that all bases are covered. If you want industry-standard installation services, then Precision Hardwood Floors can deliver that to you.
Save more.
When you hire professionals for your floor installation, you will obviously have to spend. But with Precision Hardwood Floors, you can save more funds than you can potentially spend without professional installation services.
By this, we mean that errors in installation, such as inadequate preparations, wrong measurements, and mishandling of certain tools and objects, can sometimes lead to more serious and more expensive problems in the future. Avoid these mistakes with Precision Hardwood Floors, the best Liberty flooring installation company.
Of course, you won't just save money. With a good flooring installation company, you can also save time, space, and resources. Our professional installers are trained to provide fast, effective, and cost-efficient operations. We make sure that our time and resources are well spent and that no extra space will be used. Expect to get your premium floors in no time after a truly convenient floor installation package from Precision Hardwood Floors.
Expert advice.
Floor installation involves more than just attaching floors to the ground. It also requires making decisions throughout the process. You will have to choose floor options and specifications, make slight adjustments during the installation process and work on floor maintenance days and weeks after the entire operation. A good and trusted flooring installation company can help you decide on the best solutions for all your installation needs.
Here at Precision Hardwood Floors, we don't just offer technical services. We also provide passionate customer support and expert recommendations to our clients whenever necessary. We can help you decide which hardwood tree type is best for your house or if a glossy finish for your cement is the best way to pull off a corporate feel for your office. Even after the installation is done, we are still more than happy to answer any questions you may have regarding floor maintenance or other future projects you want to do.
First-Rate Floor Installation Services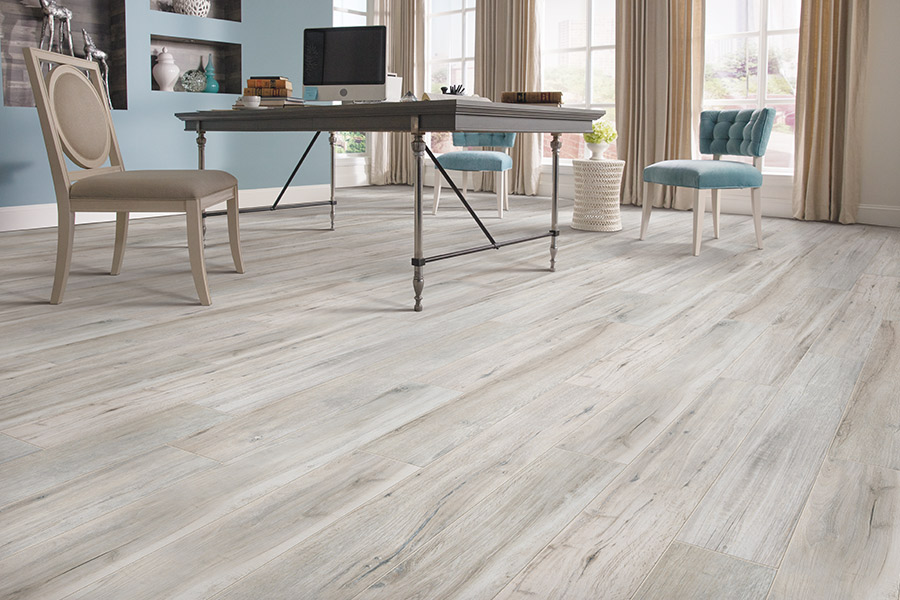 Precision Hardwood Floors is a top-notch floor installation company that offers all the necessary services required in the field. From hardwood floors to laminate floors, we can install all types of flooring materials and their respective varieties. No matter how thick your wooden planks are, we employ the same elite quality of installation services for our clients.
We start our process by gathering all the necessary information about the installation project. We do ocular inspections to closely check your location and consultation sessions to have first-hand knowledge of your vision for your floors. In the end, our goal is to produce floors that fully satisfy our clients' original plan and design.
Our installation process is quick and efficient without compromising the quality of the installed floors. We make sure that we leave no trace of construction mess, leaving you only with ready-to-use high-quality floors for your family and friends in no time. Our flooring experts will be there for you throughout the process, ensuring that you are updated with the progress.
Finally, even after the installation process is fully completed, our office is still open to our customers. We welcome all types of questions and concerns regarding floors, such as maintenance issues and future projects. So don't hesitate to contact us for anything. Our flooring experts are more than happy to assist you.
Let's Talk – Free Consultation
Enjoy high-quality floor installation services from Precision Hardwood Floors, the leading Liberty flooring installation company. Are you interested in our services? Feel free to contact us at your earliest convenience. We offer free consultation sessions with our floor installation experts so we can discuss the best possible solutions for your goals. We look forward to working with you!
Call Precision Hardwood Floors at 913-298-8545 for your Free Consultation!