Kansas City Flooring Company
Updating or replacing your flooring is an outstanding way to improve the quality, appearance, and value of your home. Attractive, durable, and easy to maintain flooring products make your home or business look like new. They sustain all foot traffic types and pressure from home objects, appliances, and furniture. It pays to give great attention to the quality of your floors, from the material it's going to be made of to its finishing layer and how it looks.
For all your flooring needs, Precision Hardwood Floors is here for you. We are a leading Kansas City flooring company that can handle everything you need on floor construction, from floor design, project management, floor installation, finishing, repairs, customer support, and even consultation. If you need to install new floors or if you need to upgrade or repair your old, worn-out floors, we have the right solutions for you.
Our company offers the best flooring products in the market, from natural, solid hardwood to versatile and vibrant luxury vinyl tiles, sourced only from the best and most trusted suppliers in the flooring industry. Get them in various types of finishes, styles, patterns, shapes, and colors.
Precision Hardwood Floors is composed of floor experts dedicated to providing the best floor construction services to our clients. They are well-trained and experienced enough to make sure that your floors are perfectly designed, installed, and finished, giving you the full potential of your floors in terms of functionality, design, and durability.
So what are you waiting for? Get your floors installed, upgraded, repaired, or refurbished with the top Kansas City flooring company today.
Call Precision Hardwood Floors at 913-298-8545 for your Free Consultation!
Multiple Flooring Material Choices
As your best Kansas City, KS flooring company, we offer a wide selection of flooring materials and types, allowing you to choose flooring specifications that you truly want for your home.
Whether you avail of our authentic, solid hardwood floors or our engineered laminate floors, you can get them at their best qualities in the market coupled with our professional installation services for a full-service floor construction set.
If you need any help choosing between the many flooring types, our company can offer free consultations with our flooring specialists. We will help you analyze your space and goals and find out which specific flooring will fit them best. Here are a few of the floor options that we offer:
Hardwood floors
As a flooring material, hardwood is one of the best investments one can make for their homes. With its timelessness, durability, and unique beauty, authentic hardwood provides a sense of sophistication and elegance that only it can pull off. It is available in many different wood types, such as oak, cherry, maple, pine, walnut, and even bamboo. You can also choose between pure, solid wooden planks or engineered and more economical types. Precision Hardwood Floors can provide you with gorgeous hardwood floors that last for more than a lifetime.
Laminate floors
If you're looking for great-looking and durable floors that are lighter on the budget, laminate floors are the way to go. They are more versatile and easier to handle and maintain than solid wood planks. Still, they are made and designed to emulate the beauty and strength of hardwood floors. Get them in a wide selection of sizes, styles, thickness, and patterns.
Luxury vinyl floors
Luxury vinyl is the most versatile floor material. It can imitate all the other floor materials, even the high-end types, such as hardwood, stone, and porcelain floors, as well as abstract printed designs. They are also very economical without sacrificing a lot on durability and resistance, particularly from moisture and common damages.
Professional Flooring Installation
Precision Hardwood Floors employs smooth, fast, efficient, and high-quality floor design and installation services for our clients. There are times when it's not enough to just have a pack of tiles brought over to the building. There are things that must be carefully considered to ensure the perfect floor construction results, such as the layout, the intended feel and look, the room's humidity, the subfloors, and the property owner's objectives.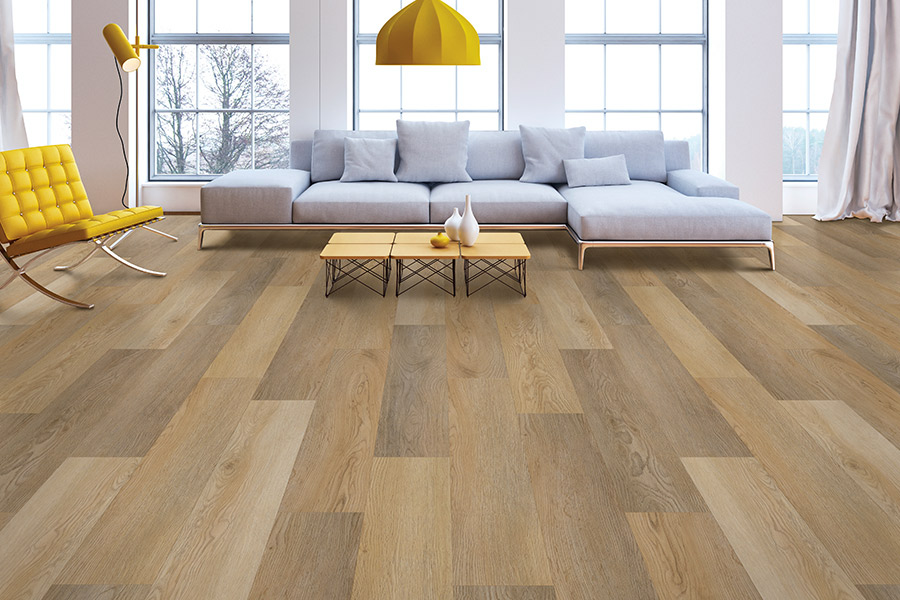 As your best Kansas City flooring company, we are committed to providing expert recommendations on your floors' design and installation methods. We want to ensure that we get optimum results and the flooring material's full potential, whether natural or synthetic. Whatever aesthetic you are going for, we can help you choose the perfect specifications among the wide array of different layouts, patterns, materials, and colors available. If you don't have a floor design yet in mind, our floor specialists are more than ready to give you expert recommendations on design ideas back on their previous successful experiences.
To achieve the maximum design and lifespan of any flooring material, it is also vital to have a trusted flooring installation expert by your side. Our installation process is efficient, spending each hour well and using our tools and resources effectively. We aim not just to craft the best floor installation results for your home but also to achieve it in the cleanest, quickest, and most hassle-free way possible for our clients. No matter how speedy our methods may be, our floor experts guarantee no compromise on the quality of the floor products, from the construction to the finishing touches, with minimal to zero errors made. With Precision Hardwood Floors, you will get those dreamy, amazing floors in no time.
Floor Refinishing & Repair
An important aspect of floor maintenance is repair. Since damage and wear are inevitable in our product, we also specialize in prolonging our flooring materials' lifespan.
Aside from applying initial finishes to the floors to extend its lifespan, Precision Hardwood Floors also offers repair services that can turn damaged floors into fully functional, good-as-new products.
Wooden floors, for one, upon damage, can be managed with various methods of preservation, such as applying protective sealers or replacing worn-out floorboards. If you want to refurbish or upgrade your floors, we can also replace your floors' finish by sanding and resealing the planks.
Get our fast, efficient, and high-quality repair and refinishing services for the best prices in the market. For all your maintenance, restoration, repair, and floor replacement needs, Precision Hardwood Floors is all you need.
Complete Flooring Company
As the leading Kansas City flooring company, Precision Hardwood Floors delivers an all-around, comprehensive set of flooring construction services.
Our floor experts are trained to outstandingly conduct all industrial floor services, from floor design and layout, project management, consultations, ocular inspections, and customer service to the more technical services, namely installation, fabrication, finishing, repair, remodeling, floor upgrades, maintenance services, and handyman work.
As licensed professionals, we guarantee you the safe, efficient, and top-notch quality of our work. We have grown to adapt to the needs of all our clients. We know that we have what it takes to bring our new customers the same satisfactory service we have given to our past partners.
We only deliver fast and efficient floor construction services and industry-grade floor products at the best and fairest costs in the market.
Let's Talk – Free Consultation
At Precision Hardwood Floors, we are all about the quality of floor products and services. When it comes to property, one cannot compromise the quality of an asset as important as floors.
As your Kansas City flooring company, we are dedicated to bringing our clients fully functional, elegant, durable, and all-around amazing floors that match their exact goals for their family or business. We aim to provide outstanding services that are truly worth your money.
So if you have any questions, concerns, or interests in working with us, feel free to contact us. We are happy to answer all your inquiries and talk about the details of your house or building and your floor goals. We look forward to working with you!
Call Precision Hardwood Floors at 913-298-8545 for your Free Consultation!