Independence Flooring Contractor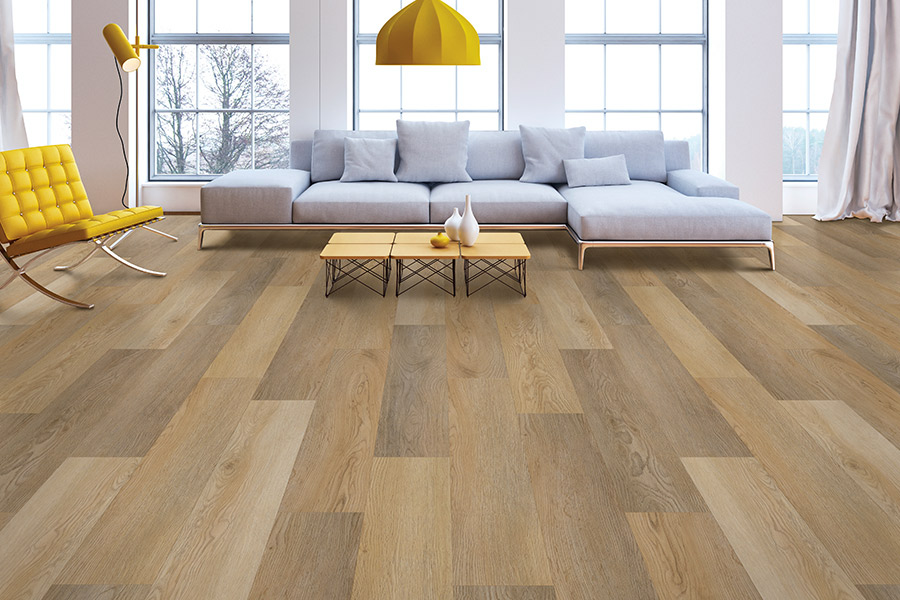 Floors are undoubtedly one of the most vital parts of a house. Furniture and ornaments can be replaced or upgraded now and then, but your floors are one of the most fundamental assets of your home or business establishment. They hold everything in place, take pressure from everyday movement, and, considering how large the area they usually cover, set an aesthetic mood for the whole building.
We at Precision Hardwood Floors believe that one can't compromise the quality and characteristics of floors. If you're looking for a long-term floor material that screams luxury and elegance, you have to get porcelain or ceramic tiles instead of, say, carpet floors. If you want floors that are low-maintenance and flexible in use, it is best to get laminate floors instead of hardwood. If you want to get the full potential of your floors, whether they may be stone tiles or wooden planks, then your best bet would be on hiring a professional floor contractor.
Precision Hardwood Floors, your leading Independence, MO flooring contractor, is fully equipped with all the necessary knowledge, training, and resources to provide elite floor construction services to you for your house or business establishment. We are dedicated to bringing the highest quality of floor products and services that the industry can offer. Whatever you need, from the biggest building construction projects to the smallest handyman services, we are here to help. We will see through our contract till the end, ensuring that the execution of each detail of service is squeaky clean, much like your floors after we are finished installing them.
For all your flooring construction needs, from repairing worn-out planks to upgrading to luxurious porcelain tiles, Precision Hardwood Floors is here for you.
Call Precision Hardwood Floors at 913-298-8545 for your Free Consultation!
Outstanding Inventory of Floor Products
When you partner with Precision Hardwood Floors, rest assured that you would get top-notch, state-of-the-art floor products. There is an extensive range of floor material options available in the market, from engineered hardwood floors to luxury vinyl tiles constructed to look like stone floors. Our company guarantees that if you avail of our products from our inventory, you will get the best quality of its type. Our hardwood floors are authentic solid planks all the way through, while our vinyl floors are manufactured and quality controlled for maximum longevity and durability.
We only obtain our products and resources from established and trusted suppliers in the business. We make sure to filter our products and only let perfect samples reach our clients' homes and buildings. Before we work on them, we want to be assured that they are as functional, durable, and attractive as they can be. Here are some of the floor products that we offer:
1. Hardwood floors
For natural beauty that lasts for a lifetime, hardwood floors are the way to go. They are perhaps the most sought-after floor material in the market, considering their unique historical context and aesthetic appeal. No property buyer would ignore a house that has genuine, solid hardwood floors. This floor type provides great functionalities as well, such as temperature regulation, sound dampening, and overall durability and resistance against almost all types of pressure, damage, and traffic. Get them in a wide selection of tree types, colors, patterns, and composition.
2. Laminate Floors
If you're looking for a more economical alternative to hardwood floors with significant compromise on durability and feel, then laminate floors will do the job. This floor type is a multi-layer product composed of natural and synthetic elements, each designed to have a specific function, such as a layer for durability or support and one that projects the printed design. Laminate floors are versatile in design, imitating even other floor types, like stone tiles.
3. Luxury Vinyl Floors
Vinyl floors expand design versatility to another level. It is an amazing floor product that is already spectacularly durable and functional on its own. Its structural composition allows it to be printed with virtually any design that you want for your tiles. It is typically made to emulate high-end materials, such as hardwood, porcelain, stone, marble, and ceramic tiles. Vinyl is resistant to moisture, stains, dust, damages, fading, and other common damages. Get them in the widest selection of designs, layout, shapes, colors, styles, and sizes with Precision Hardwood Floors, the best Independence flooring contractor you can get in town.
Top-Notch Floor Construction Services
You don't need to look for another flooring company. We are a one-stop-shop for all your floor construction needs. Do you need to have minor or major repairs to your old, worn-out carpet floors? Do you need to have entire floors replaced? Perhaps you want to have a trusted partner to help you build your house or business building from the ground up. Whatever your needs are, you are welcome to avail of our services.
As a first-rate Independence flooring contractor, Precision Hardwood Floors is adept in all types of floor construction services. We do all the technical work, including installation, repair, finishing, restoration, replacement, maintenance, and general handyman services. We also handle floor design, planning, project management, consultations, ocular inspections, and of course, customer support. We are dedicated to providing each of our services with the utmost professionalism and quality.
Licensed Professionals
Working with Precision Hardwood Floors entails that you work with trained, licensed professionals. Our seasoned floor specialists are dedicated to bringing the highest quality of floor construction services to our clients. We work fast and efficiently, ensuring that each detail is given careful attention, and the final output matches the initial vision perfectly. We are ready to provide technical construction services as well as consultation and advice whenever you need expert knowledge to decide on your floors. Get the best Independence, MO flooring contractor here at Precision Hardwood Floors.
Let's Talk – Consultation
Enjoy the finest floor products and stellar construction services with Precision Hardwood Floors, the best Independence flooring contractor. As part of our process, we offer free consultations with our flooring experts to have a closer look at your vision.
We want to find the best solutions for your floors, and we do that by analyzing all the vital factors, including your budget, location, time frame, and desired look and functions, among others. If you are interested in our services, contact us today and get the floors of your dreams in no time. We are excited to work with you!
Call Precision Hardwood Floors at 913-298-8545 for your Free Consultation!